Our Fortress Phantom In-Foil Metal Detector uses the latest DSP technology to detect ferrous metals despite the presence of foil packing.
With its immense processing power, phantom systems are noted for their superior speed, accuracy and ease of use.
Some of the features include; its digital signal processing technology provides exceptional precision, speed and detection results. It maintains high sensitivity levels to detect the smallest metal contaminants. It automatically compensates for the effort of pure aluminium packaging without the need for calibration. It has a unique software filtering system for improving performance while minimising false rejects. It provides committed shortcut keys. The flash memory technology prevents information loss. It has fewer product parts which results in greater reliability.
The Phantom In-Foil Detector provides a solution to the predicament of metal detection in foil packaging applications.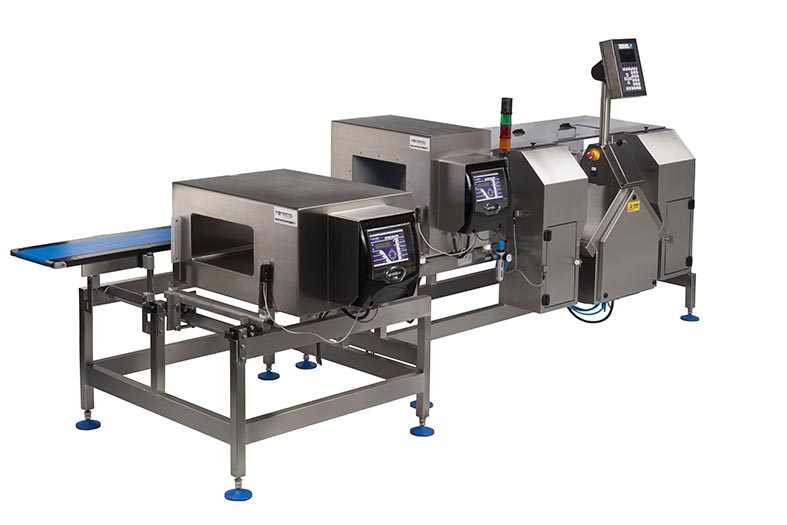 Digital signal processing technology
Ultra Sense - High sensitivity levels
Retailer specification
Horizontal or vertical detection
Auto test ensures consistent performance
Automatic collaboration at the touch of a button
Exceptional recovery from large metal contaminants so avoiding detector 'blindness'
Dual power/frequency enables automatic compensation for extreme product characteristics
Individual product settings can be stored and recalled
Modular design means fewer parts