Dynamic Checkweigher Systems
Starflex have developed a range of standard inline checkweighers suitable for most applications. The medium duty checkweigher is designed for product groups such as:
Dried food, cereals and grains
It is capable of line speeds up to 250 pack per minute and can weigh 2.5kg-7.5kg.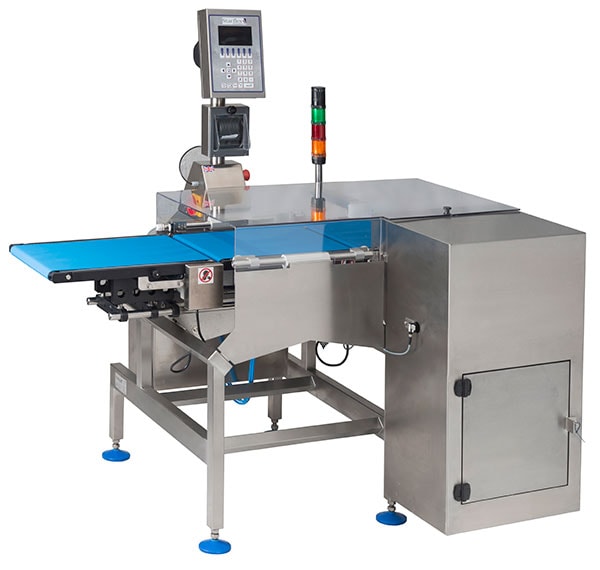 Cost effective.
Simple and Robust design.
Quick release parts for easy and effective cleaning.
Low cost of ownership.
Extremely accurate and reliable.
Integrated Metal detectors.
Retail Specification including M&S.
Interlocked covers and draft covers.
Pitching conveyors.
Trend Feedback.
Mean weight tracking.
Multiple reject options to suit application.
Quick release conveyors (completely stripped in less than a minute).
Data recorders and printers.
Additional i/o for integration with other ancillary equipment such as barcode scanners and cap detectors and printers.
Audible and visual alarms.