Our long Auger fillers are specifically designed for use with VFFS and other automatic bagmaking and sealing machines. They are available in both Volumetric and Loss in weight configurations.
The long auger fills from the bottom of the formed bag and significantly reduces dust in the sealing area.(in some applications the film can be driven down during filling process to minimise the drop height still further). The filler is mounted on a rotating pillar mount making tool changes easy. This system is also ideally suited for use with the Starflex checkweigher and our trend feedback control to reduce give away to a minimum
Specification:
Controller: Micro processor control with 100 programmable product codes.
Drive: SEW drives with individual shaft encoders and inverters for maximum control.
Aggitator options: No stirrer, Continuous, only during fill and with variable time delay.
Hopper Capacity: 40litre and 70Litre.
Tooling: Available in 304 and 316 Stainless Steel.
Weight range: 5g to 50kg.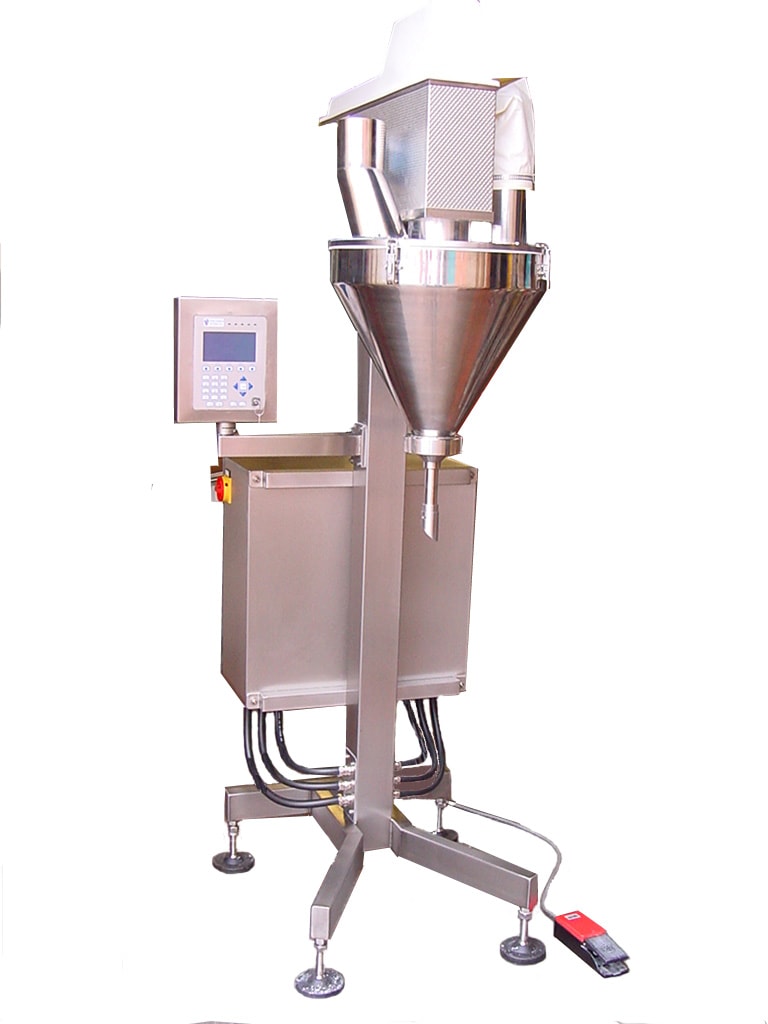 Cost effective.
Clean operation.
Simple user friendly operation.
Simple and Robust design.
Quick release parts for easy and effective cleaning.
Low cost of ownership.
Accurate and reliable.