QP25 LL Valve Bag, Open top Sack and Container Filler Main
Qualipack have designed and manufactured high quality, accurate and cost effective sack, bag and container filling solutions for powders and granules for the Food, Plastics and Agro Chemical markets for over 40 years.
The fully automatic filling cycle begins with the bags valve being totally sealed off and the weight of the bag also tared off. The next stage fills the bag, which is on a load cell, at a fast rate of feed via a electromagnetic vibrator drive. When the weight reaches a preset amount (normally about 95% of the required total) the vibrator drive slows to a dribble speed until the required weight is achieved, at which point it stops completely and releases the pneumatic bag clamp and the bag is ready to be removed.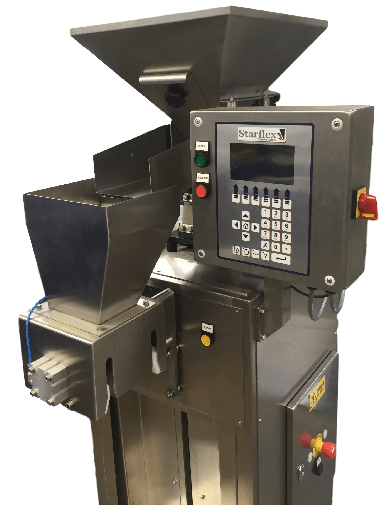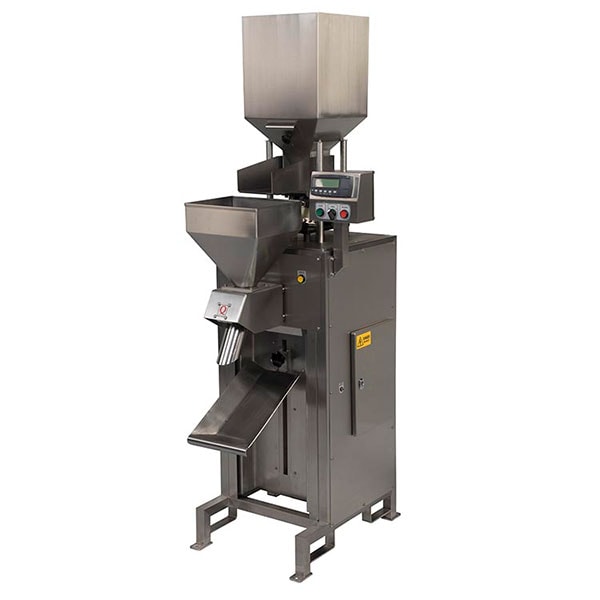 Two-speed Vibratory Feed
Extremely Accurate
Heavy duty load cell
Micro-processor controlled
Digital display of weights
Electronic damping
Automatic tare function
Designed for quick cleaning
Operator friendly
Dust proof controls
Low maintenance
Open top bag or tub/box filling attachment
Conveyors for filled bags
Sealers for filled bags
Weighing Capacity: 5-25kgs
Accuracy: Within 25g
Filling Rate: Up to 4 tonnes per hour
Filling Method: 2 speed vibrator drive
Valve Grip: Pneumatic
Bag Support: Height Adjustable gravity rollers