Qualipack have designed and manufactured high quality, accurate and cost effective sack, bag and container filling solutions for powders and granules for the Food, Plastics and Agro Chemical markets for over 40 years.
The product, which must be free flowing, is allowed to flow into a Weigh Pan via a 2 stage pneumatic control. When the required weight is achieved the control stops the product flowing into the Weigh Pan. The Weigh Pan is then allowed to empty the product by use of a discharge switch. If a Multi Drop facility is fitted, the same switch would then initiate the amount of successive drops required, for example, 40 x 25kg for 1 ton into Bags, Boxes, Bins, etc.
General Information
Feed system into Weigh Pan is via a 2 stage pneumatic gate control. Filling rate is up to 10 tons per hour (depending on bulk density). Multi Drop facility can be supplied to enable the scale to drop, for example, 40 x 25kg weighments for 1 ton.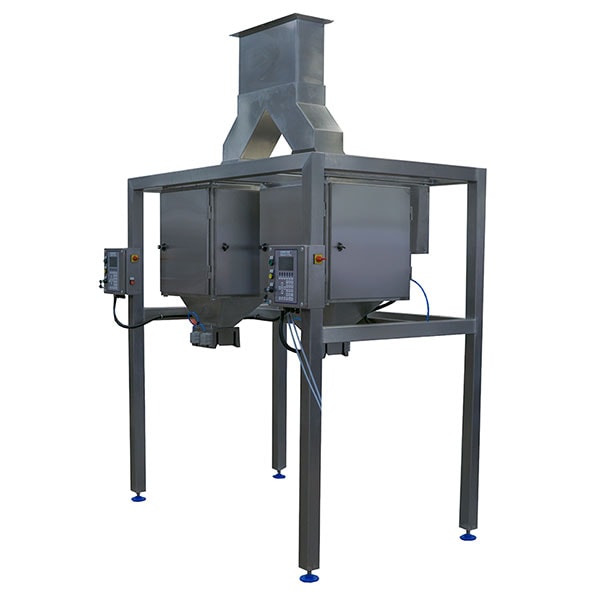 Extremely accurate
Micro-processor technology
Digital display of weights
Heavy duty load cell
Electronic damping
Automatic tare function
Stainless steel contact parts
Designed for easy cleaning
Low maintenance
Operator friendly
Single and Duplex Valve bag filling assembly
Conveyors for filled bags
Sealers for filled bags