Dynamic Checkweigher Systems
Starflex have developed a range of standard inline checkweighers suitable for most applications. The Heavy duty checkweigher is designed for product groups such as:
Dried food, cereals and grains
It can weigh up to 150kg.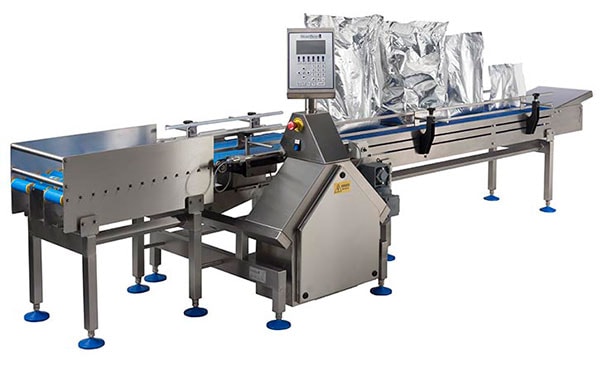 Cost effective.
Simple and Robust design.
Quick release parts for easy and effective cleaning.
Low cost of ownership.
Extremely accurate and reliable.
Integrated Metal detectors.
Retail Specification including M&S.
Interlocked covers and draft covers.
Pitching conveyors.
Trend Feedback.
Mean weight tracking.
Multiple reject options to suit application.
Quick release conveyors (completely stripped in less than a minute).
Data recorders and printers.
Additional i/o for integration with other ancillary equipment such as barcode scanners and cap detectors and printers.
Audible and visual alarms.