Conveyor Systems are designed to transport & handle product or material from A to B.
Many Conveyor systems are bespoke & developed with a good working relationship with customers to offer the correct solution & an affordable price.
Starflex Conveyor Systems have been developed over many years. Starflex supply a full range of systems with specifications to suit all industries. We offer a full range of optional equipment to compliment our machines.
Where there is a requirement for a greater product control Starflex offer an alternative interface that is user friendly & easy to set up. Our philosophy is about quality, functionality & simplicity.
The Starflex range of Conveyor Systems are designed, developed & manufactured in the UK, using stainless steel construction, high precision components & FDA approved contact parts. The Starflex Conveyor Systems are designed to be accurate & reliable, quick release parts for ease of maintainance & cleaning with a recognised low cost of ownership.
Starflex Conveyor Systems have the following benefits & product range.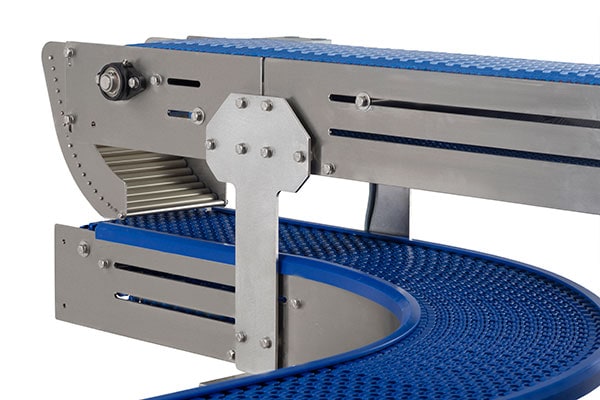 Cost effective
High levels of Performance.
Simple and Robust design.
Quick release parts for easy and effective cleaning.
Low Cost of Ownership.
Stainless Steel Construction
Stainless Steel High Precision Bearings
FDA Approved Belts
PU belt Design
Modular Belt Design
Elevators
Gravity & Powered Roller Track
Special Purpose Bespoke Design
Line Control