Our incline conveyors provide safe shipment of each product and can lift your product to heights suited to your layout.
Starflex elevator conveyors are bespoke to your company. The Starflex range of Conveyor Systems are designed, developed & manufactured in the UK, using stainless steel construction, high precision components & FDA approved contact parts. The Starflex Conveyor Systems are designed to be accurate & reliable, quick release parts for ease of maintenance & cleaning with a recognised low cost of ownership.
Whichever your conveyor needs, Starflex has the machine for you.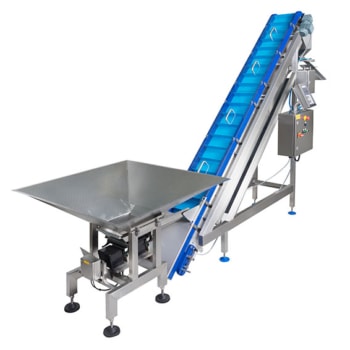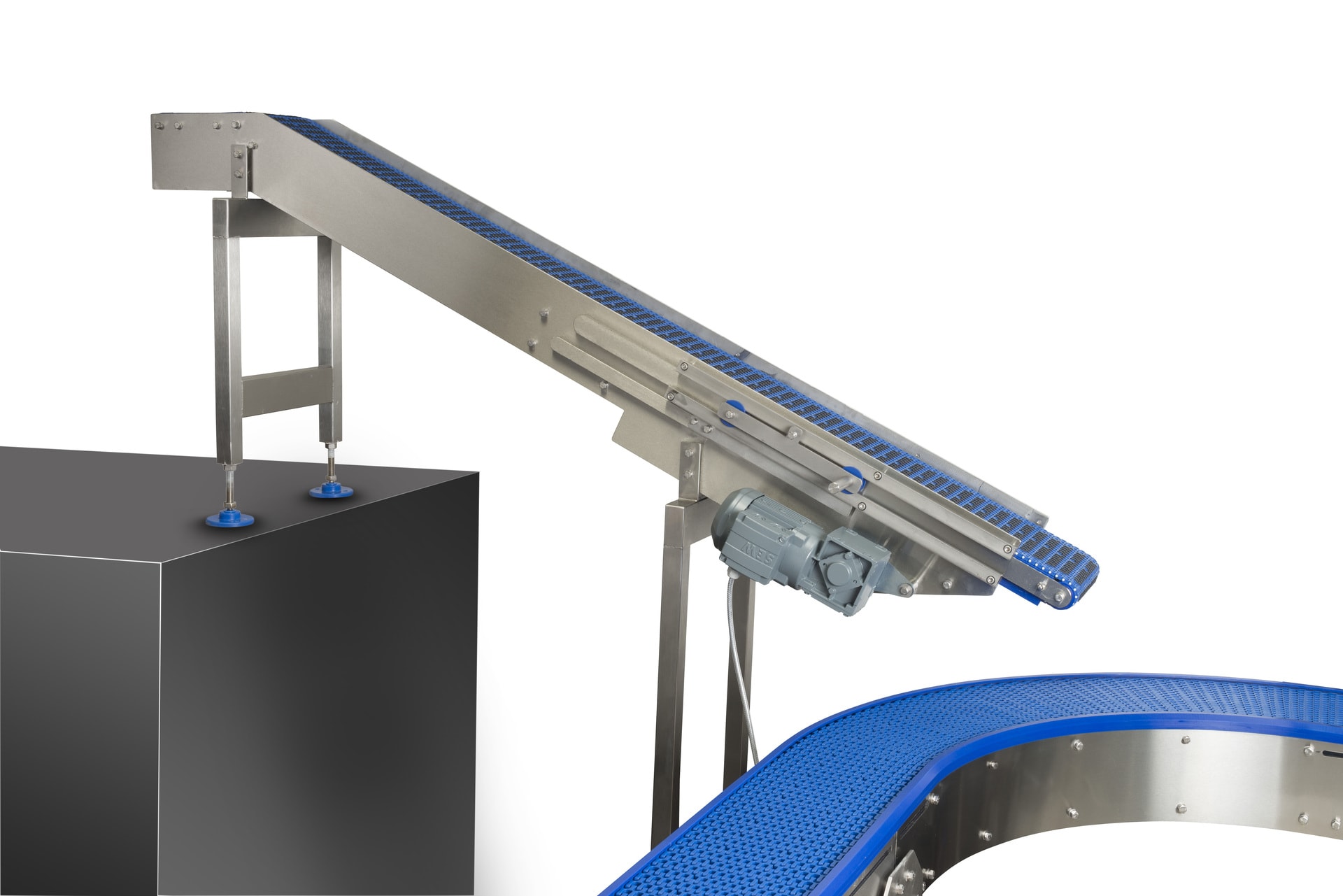 Cost effective
High levels of Performance.
Simple and Robust design.
Quick release parts for easy and effective cleaning.
Low Cost of Ownership.
Stainless Steel Construction
Stainless Steel High Precision Bearings
FDA Approved Belts